Happy 6 Year Anniversary to Inhale Yoga LLC!
Wow, it's been 6 years!
We've come a long way Baby!
I can't believe all of the classes taught at the studio, the teachers, the life events that have happened and I THANK YOU! 🧡
Without YOU, yes YOU, Inhale Yoga LLC wouldn't be alive.
Like any other business, it takes clientele / students to keep it alive and thriving.
Let's face it, since March of 2020 life has been ever different.
I look back every so often and look how far I've come along the way.
My mistakes, my goals met and the ever so infinite future of Inhale Yoga and of Ruth.
If you don't know, Inhale Yoga is in it's second location.
6931 Commons Plaza, Chesterfield, VA 23832
(see photo's on the website)
Our first location was 3 stop lights back on Rt. 10, in the Chesterfield Meadows Shopping Center.
I've seen students who have been with me for YEARS: move, get married, have children, etc.
I have students who are still with me from prior to the studio!
I can't thank you enough!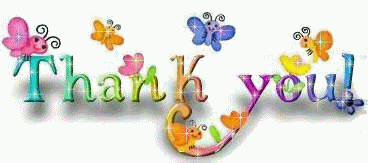 Like all businesses STILL struggling to remain open, Inhale Yoga is no exception.
You would think that people would have flocked back after they let us reopen last June 2020 to limited capacity.
It's tested you and me both with learning social covid etiquette along with figuring out unclear instructions from state and county for small businesses.
I want to grow Inhale Yoga bigger and better then ever before!
I need YOUR help.
As an Inhale Yoga Anniversary celebration offering: purchase a single class ($18) or one month ($85) to support the studio.
I'll keep this up for the whole month of June and turn it into an offering afterwards.
Turn that month into a membership for monthly auto withdrawals.
Some businesses will pay for your health maintenance or into a bank of funds for employees to use.
Check with your company or insurance company.
You'll get an email receipt for your purchase which you can turn into your company.
(Inhale Yoga does not file on your behalf - sorry folks)
Every little bits helps.
We still are seeing businesses close everywhere.
Some studio's are strictly livestream (zoom) since they gave up their leases.
Teachers have taken on other fulltime jobs to support their family.
The summer months are normally slow months for the studio.
I want to remain open and not cut classes anymore then what is already there.
Why so little classes?
It costs a LOT of money each month to pay commercial utilities, bills and rent.
This isn't like residential.
I have actually toyed with the idea of heading back to work to keep the doors open.
Which would cut out all of my AM & chair classes.
I don't want to cut those classes, I want to remain here and open for those that really need their yoga practice, energy sessions or private classes!
I've done the work thing and have the studio. (It's not easy)
I did it when I very first opened.
It's hard to run a business and go to work elsewhere.
Your time is devoted to that company and rightfully so.
The studio was placed on the back burner until after 5pm.
If you're on social media, share the heck out of the page.
Invite someone to class with you.
Consultations are one hour and free with appointment if you need to talk to me about which class to start in.
So what happens each month when bills are not met?
Ruth pays the rest and hopefully can pay myself a little too.
(yes I've gone MONTHS without)
But....there is only so much there.
I want to be here for you for a long time.
I would love others to try a yoga class with Inhale Yoga.
There are different classes for you to try and find which one is the best fit for you.
Talk to other students after class.
They will also guide you as to what class is best for you too.
(my Inhale Yoga students are very wise!)
♥♥♥♥♥♥THANK YOU♥♥♥♥♥♥
UPDATE ON RUTH:
Surgery went well - I'm healing.
I am weaning myself off all drugs.
I will slowly come back next week and then at the end of the month come back to the 'regular' schedule of 2 (to 3) classes a day.
My follow up is at the end of the month (June 29)
I was going to do a blog on my surgery, but I think The Podcast Yogi will have a podcast later today.
https://www.spreaker.com/episode/45128360
The above link is the last podcast.
Thank you Brenda and Kathy as my guest speakers.
I will have more in the future.
Dr. George Tarasidis was my doctor.
I do highly recommend him.
On surgery day, June 7 let's face it, I was nervous.
Surgery wasn't until 1:50PM. Yes, you read that right. (it was a LOOOONG morning)
The surgical staff was SO KIND!!!
An amazing group that calmed me, talked to me, made me feel like everything was ok and I was in good hands.
Very professional.
Hubby (Brian)🧡 was right next to me as I drifted off before they took me back.
It was a great experience with his team and with Dr. Tarasidis.
If you go see him, tell him Ruth sent ya! LOL
I'm still healing since it's only been a week and you know I'll report back as I begin to breathe 'normally'.
♥♥♥♥♥♥♥♥♥♥
HAPPY ANNIVERSARY TO ALL OF US!